Our Property Tax Reduction Process
Multi-Disciplined Approach
Our firm consists of property tax consultants, data specialists, attorneys and licensed appraisers that all work together to lower our clients' property taxes. Each team member contributes their unique perspective and skillset to help create the most effective strategy for property tax reduction.
We are a full service property tax firm that utilizes every legal avenue to reduce your tax appraisal. We first try to negotiate with the appraisal district during informal hearings and if we do not get a satisfactory reduction, we will proceed to ARB formal hearings to present our carefully prepared evidence. In certain complex situations, we will proceed to judicial appeal with our client's approval.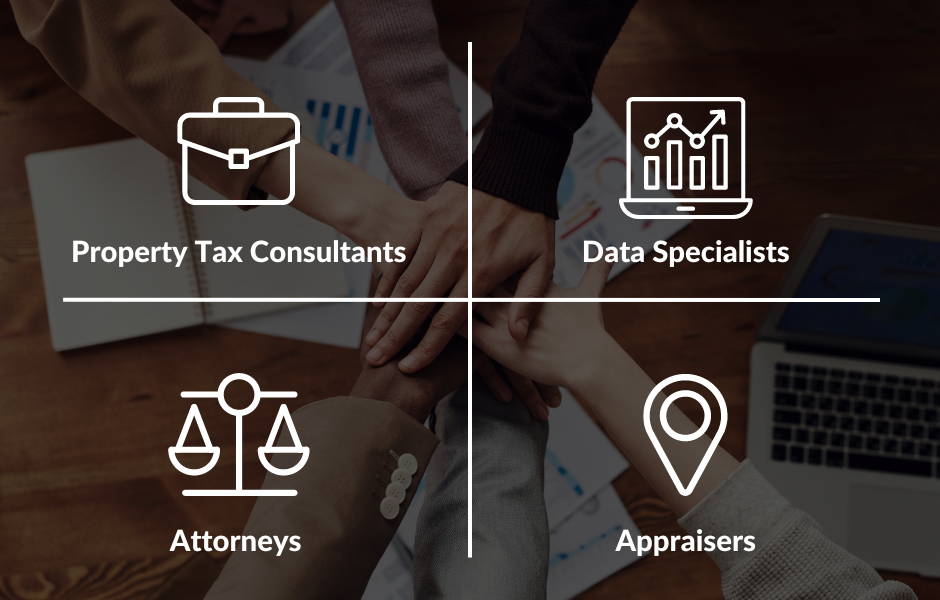 We take an aggressive approach to protesting your property taxes during all levels of the protest process. We utilize every legal avenue available in order to get you the best result. Our team attends all hearings and proceedings on your behalf, presenting only the best evidence to support a reduction.